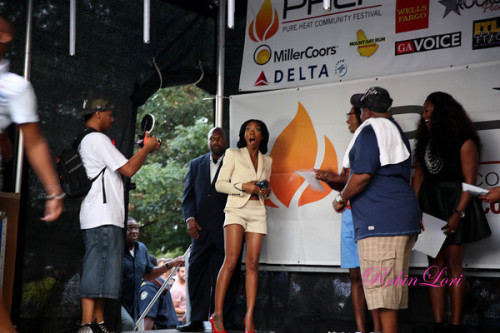 Thousands flocked to Piedmont Park (Atlanta, GA) to celebrate the outstanding career achievements of Brandy on Sunday, September 1, 2013 at the Pure Heat Vision Community Festival. Brandy was presented with an Humanitarian award from the The Vision Community Foundation. The highly celebrated foundation is founded by Bishop Oliver Clyde Allen, III who is the senior pastor of the Vision Church of Atlanta.
Brandy was payed tribute in song by Sunshine Anderson and D. Woods. Guest appearances were made by Sean Garrett, Taj George, Trina Braxton, Meelah, Jade Novah, Tiffany Evans and Angel Taylor.
Check out images & video from the historic moment with Brandy below:
Photo Credit: 7.4 Creative Group
More images, click here.
Video:
Comments
comments