Having been represented by New York's prestigious WILHELMINA MODELING AGENCY, Brandy is one of the most commercially successful Black women ever, having secured major endorsement deals, graced countless magazine covers, and appearing in global fashion & beauty campaigns. Brandy is one of the first and few Black female's to possess a major cosmetics contract that crosses several multi-million dollar campaigns with a leading company in the field.

Brandy inked an exclusive endorsement deal with Donna Karan in 2000 to appear in print campaigns for the launch of the Spring 2000 collection for DKNY Jeans Junior. Click on the thumbnails below to view the ads in a larger version.

Brandy signed a contract four years ago with CoverGirl Cosmetics and joins the 'easy, breezy, beautiful' team. Norwood still appears in various print ads and television commercials for CoverGirl. Click on the thumbnails below to view the print ads in a larger version.
For more on CoverGirl, go to www.covergirl.com.
Brandy earned $5 million dollars to endorse a new line of footwear for the 1998 CANDIE'S CAMPAIGN photographed by David LaChapelle. Click on the thumbnail below to view the print ad in a larger version.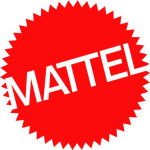 The MATTEL-BRANDY DOLL COLLECTION from Mattel(c) continues to produce new fashion dolls for sale, while limited edition and charity models are quickly becoming collector's items.
The collection includes the Superstar Brandy with 2 outfits and a microphone, the Superstar Brandy #2 with hair pieces and a cell phone, and the Singing Holiday Brandy doll that sings when you press a button on her back.
Brandy: New Face of Beauty
1,300 members of the Fashion & Beauty Industry came together in June 2001 to give Brandy the NEW FACE OF BEAUTY Award.
"Beauty is from the inside.There are a lot of 'beautiful' people who are not so beautiful because they're not nice. And there are a lot of really beautiful people who go unrecognized," she said.
Cosmetic-industry executives, fashion designers, photographers, editors and modeling agency heads came together with The Cosmetic Executive Women group to hold the ceremony in New York City in June 2001.
back to top