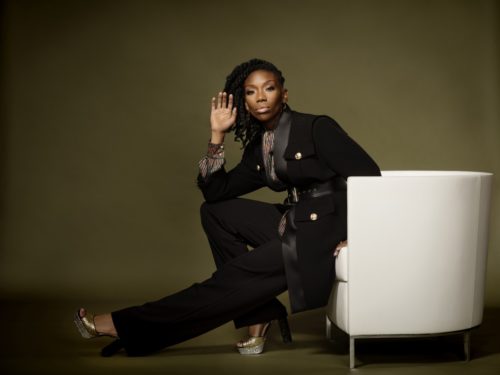 'The Washington Post' issues a stellar review of Brandy, during of her time at The Kennedy Center to reprise her role as Roxie Hart in 'Chicago the Musical.'
Winning is what celebrity is, and the streamlined, indestructible musical satire "Chicago" has been making the cynical point and laughing all the way to the bank for two decades now. It's at the Kennedy Center for the first time since establishing itself as a Broadway fixture in 1996, where the revival of director-choreographer Bob Fosse's 1975 show continues to churn its nasty, scantily clad hips to tell the tale of two sexy murderesses, a corruptible justice system and sensation-minded newspapers. After a tired turn at the National Theatre two years ago, it's back — maybe not with a vengeance, but with R&B pop star Brandy Norwood as Roxie Hart, and at least now brandishing a smile on her lips as she blows smoke in your eyes.
Full review at The Washington Post.com.
Source: The Washington Post 
Comments
comments