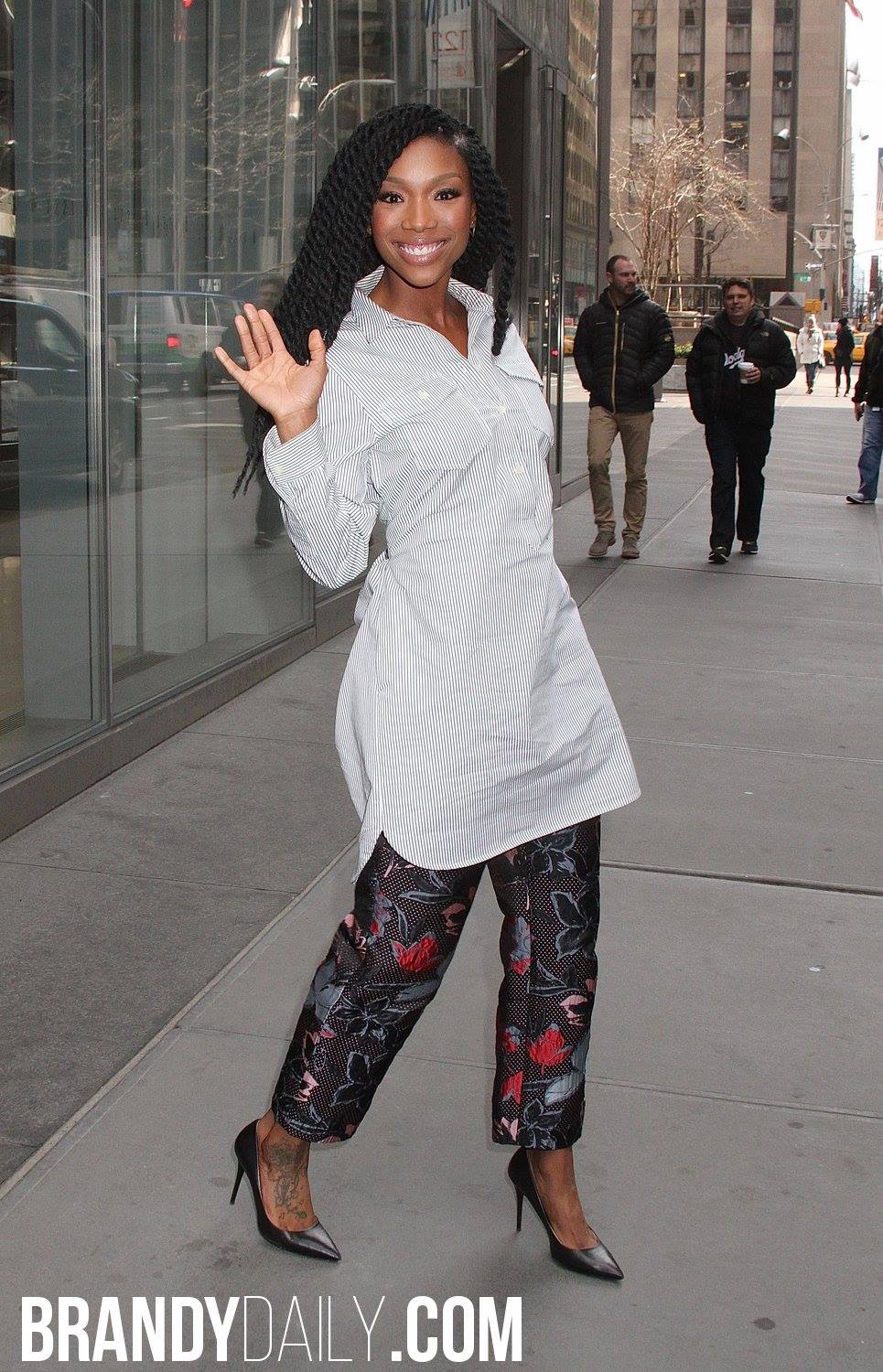 In a new interview with Entertainment Weekly, she was quizzed on the whereabouts of her next album – her first since 2012.
Via EW:
How did the song 'Beggin & Pleadin' come about?

BRANDY: I went through a very difficult breakup. They say when you go through something as painful as what I went through, you get a good song out of it. I used that moment to connect to my feelings and produce a life-changing vocal for me. But I'm happy all by myself now, which is liberating. I've never felt the way I felt right now.

What was the turning point for you?
I was tired of my daughter seeing me exhausted and sad. I wasn't setting a great example for her. So I had to change what my inner dialogue was saying to me. I told myself, "You need to go all the way," so I went—all the way to Broadway [to star as Roxie Hart in 'Chicago'], all the way to the studio, and all the way to Atlanta to produce and star in 'Zoe Ever After.'

Have you been listening to other artists?
I'm really inspired by Adele, ever since she stepped onto the scene. Her, Jazmine Sullivan, and Amy Winehouse—those are my three core favorites. Fantasia too! I think she's awesome.

Does the single mean there will be an album soon?
There's definitely one in the works. I'm recording in Los Angeles. I'm working, singing, and I'm ready. Nothing is going to get in my way.

Is the whole album written already?
It's written and I'm writing. I'm not depressed anymore, so I really want to sing about my present life because I'm not sad anymore.
Brandy talks to the Tom Joyner Morning Show about the show's finale and what fans can hope to expect as the season ends.
"I'm really excited because when you start a new show you start to really gel. I'm excited for everyone to see how it ends."
Listen: http://blackamericaweb.com/2016/02/09/brandy-gears-up-for-zoe-ever-after-finale-talks-love-raising-a-teenager/ 
Comments
comments