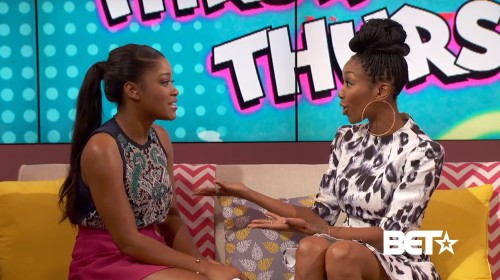 Brandy payed a visit to KeKe Palmer's brand new BET talk show, "Just KeKe".
The Vocal Bible surprised host and friend KeKe Palmer during the 'Throwback Thursday' segment, using the visit dish on her classic sitcom 'Moesha', as well as her current role on BET's 'The Game'.
Watch all the fun on #JustKeKe by using the media player below.
Comments
comments