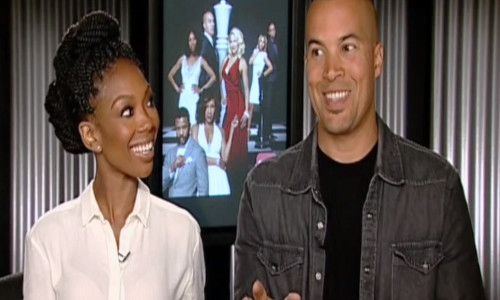 While on a radio press tour, Howie decides to take a break and prank an unsuspecting Brandy & Coby Bell from BET's The Game. Check out their awesome reactions!
Subscribe to TBS for more Deal With It: http://bit.ly/TBSSub
About Deal With It:
Hosted by Theo Von, Deal With It is a hidden-camera prank show with the ultimate twist. Each week, different guest celebrities and comedians will be in on the fun feeding ridiculous, hilarious pranks to the contestants. Among the guest stars are executive producer Howie Mandel, Joan and Melissa Rivers, Adam Carolla, Bobby Lee and Josh Gad.
Visit Deal With It Online: http://bit.ly/TBSTeamCoco
Full Episodes: http://bit.ly/ConanFullEP
About TBS:
 TBS is the home of some of the funniest shows on television, including Family Guy, The Big Bang Theory and more. With Conan and The Pete Holmes Show on weeknights and hilarious original series such as Men at Work, Sullivan and Son, King of the Nerds, Cougar Town, Deal With It, and more coming soon, as well as blockbuster comedy movies, TBS is your one-stop shop for laughter.
Get more TBS:
Full Episodes: http://bit.ly/TBSFullEP
TBS YouTube: http://www.youtube.com/tbs
Follow TBS: http://Twitter.com/TBSVeryFunny
Like TBS: http://Facebook.com/TBSVeryFunny
Comments
comments