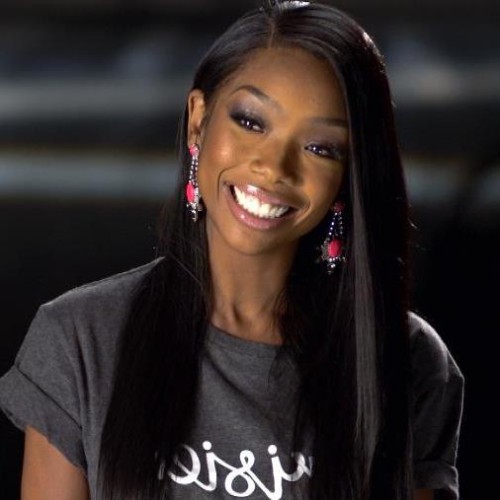 Nation's #1 Mobile Health Service Celebrates Fourth Year by Announcing Partnership with Celebrity Ambassador Brandy!
Text4baby is "growing up" strong with new service enhancements and celebrity partnership
WASHINGTON (February 11, 2014) – Celebrating four years as the nation's number one mobile health service, Text4baby is excited to announce R&B superstar Brandy as its brand ambassador.
The multi-platinum, Grammy-award winning singer, songwriter and actress will help Text4baby reach more expecting and new moms with free health and safety information through her role as celebrity ambassador. Brandy is a strong supporter of moms getting the information they need that leads to better health for them and their babies, making her a perfect fit for Text4baby.
"With Text4baby's free, personalized messages, pregnant women and new mothers can receive the critical information they need, exactly when they need it," said Brandy. "The messages are helpful, interactive, and provide that extra bit of support we all need when raising a child."
Brandy will debut as Text4baby ambassador through new public service announcements in late-February. In the coming months, additional Text4baby online promotion and videos will feature the singer.
Comments
comments