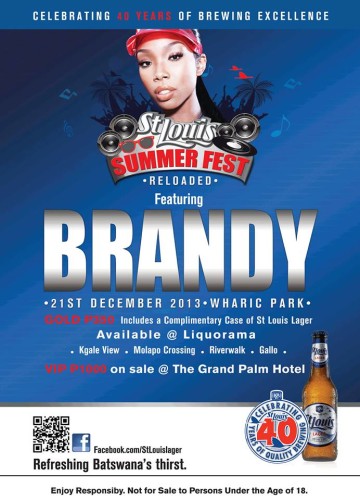 Brandy will perform live in Botswana, Africa at Wharic Park on December 21, 2013. Botswana, officially the Republic of Botswana, is a landlocked country located in Southern Africa. Brandy, will headline this years St. Louis Lager Festival. The festical is a music concert that brings music lovers, fans, musicians, and the St Louis Lager brand together. Through the support of the brand, fans are given the opportunity to select the line-up for the event by voting for the artists/DJ's's that they would like to see perform.
For more information, visit the festival facebook here.
Follow the festival on Twitter for official updates.
Comments
comments