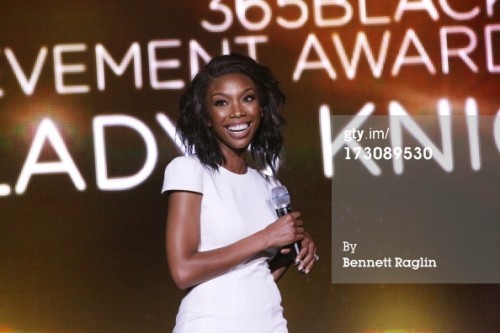 The 10th annual 365Black Awards, hosted by Academy-Award nominated actress and singer Taraji P. Henson was jammed packed with unbelievable performances during this year's 2013 ESSENCE Festival™. And if you weren't able to attend, don't worry. The BET Network will be broadcasting a "front row" experience on August 25, 2013 at 11 p.m. ET.
Brandy is a noted presenter at this years awards, airing tonight on BET.
Tune in and see how McDonald's honored the great and inspirational achievements of celebrities and individuals who are Deeply Rooted in the Community®. R&B artist and actress Jordin Sparks kicked things off with a must-see opening performance, along with other performances by Grammy winning artists and actresses. This was followed by a soul-stirring tribute given by Gospel artist, Yolanda Adams; R&B singer, Deborah Cox; and Neo Soul artist, Angie Stone to 365 Black Awards Lifetime Achievement Honoree, Gladys Knight.
Comments
comments