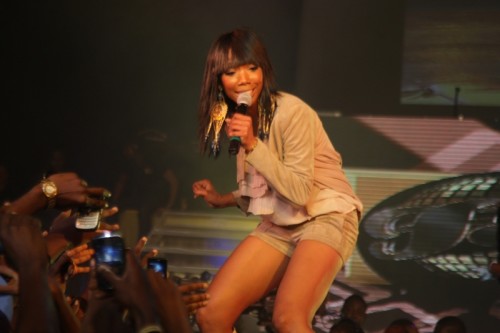 2013 marks the 24th anniversary of the African Festival of the Arts as a world-class destination for family fun. It is the largest neighborhood-festival in Chicago boasting more than attendees 300,000. The Festival takes place throughout Labor Day Weekend, August 30-September 2, 2013 in Washington Park-5100 S. Cottage Grove, Chicago, IL. 60637.
Each year, the AFA grounds in Chicago's Washington Park come alive as a simulated African village, replete with special interests pavilions featuring African drumming, colorful and rich fabrics, hand-crafted fine arts, interactive demonstrations, health and wellness workshops, spectacular jewelry, and mesmerizing entertainment.
This year the AFA Dee Parmer Woodtor Main Stage features a diverse mix of performances from local artists to international sensations to Grammy-Award winning performers. The stage opens Friday, August 30th with Chicago's renowned Chosen Few Djs and closes Monday, September 2 (Labor Day) with Brandy. Also performing on the main stage will be TV One R&B Divas Monifah and Syleena Johnson; Oliver Mtukudzi; Linda Tillery, Soundmine Merchants with Loretta Lee & Company; Friday & Joe B; Ghalib Ghallab;Patricio Haldalgo El Afrojarcochos, Nikki Hayes; Doktu Rhute among others.
For more information on this years festival, click here.
Comments
comments