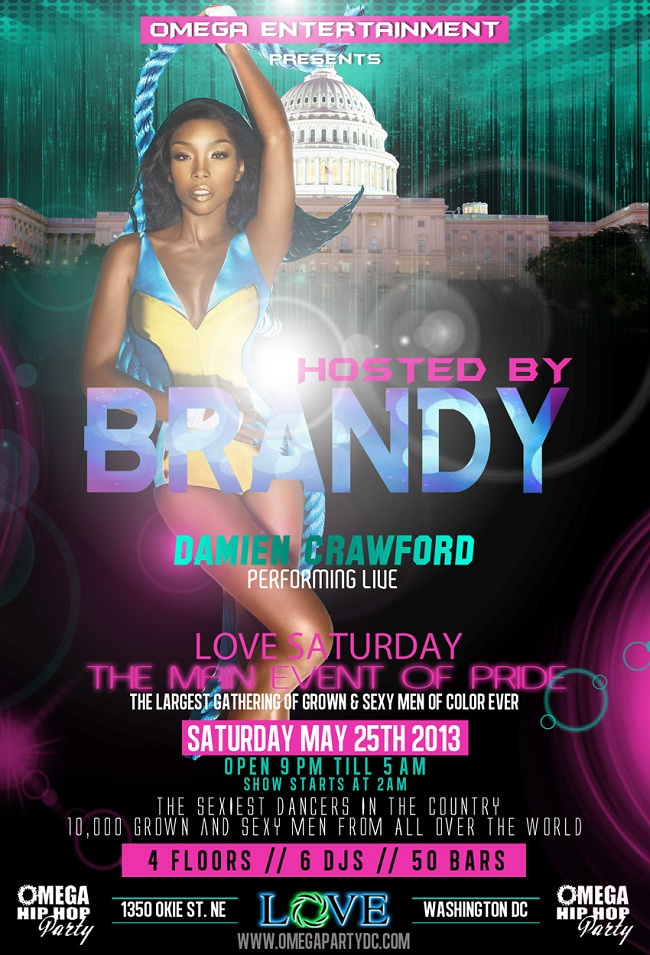 Brandy is set to host "LOVE SATURDAY" during Washington, DC's gay pride on May 25, 2013.
SATURDAY MAY 25 IS THE MAIN EVENT OF PRIDE, THE LARGEST GATHERING OF GROWN & SEXY MEN OF COLOR EVER, 10,000 STRONG AT LOVE NIGHTCLUB #2 IN THE CITY FEATURING THE GODDESS OF R&B BRANDY.
For more information, visit: http://omegapartydc.net/index.html.
Comments
comments