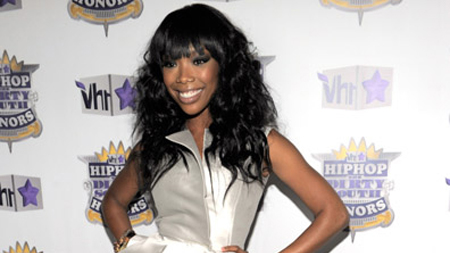 Jill Scott, Keyshia Cole and Brandy are among 30 vocalists and groups scheduled to perform at the 2013 Essence Festival, a four-day event on eight stages across New Orleans in July, organizers announced on Monday. Now in its 19th year, the festival has become one of the most important forums for non-hip-hop black music and culture.
In addition to the musical acts, dozens of speakers — among them the Rev. Al Sharpton, Representative John Lewis and the author Steve Perry — will give lectures on topics like politics and healthy living. Other performers on the main stage this year will include Maxwell, New Edition, Charlie Wilson and LL Cool J. The smaller stages will feature acts like Anthony David, Big Daddy Kane, Bridget Kelly, Blackstreet, Les Nubians and Mint Condition.
As the ultimate destination for entertainment, empowerment and culture, the 2013 ESSENCE Festival will host more than 50 of the nation's most influential speakers, innovators, authors and leaders over the course of 4 days. With a spotlight on culture and community, the ESSENCE Empowerment Experience will motivate Festival-goers to transform their lives via healthy living, finding their dream job, discovering their past, helping to save our schools, and renewing their faith.
"The decision to rebrand The ESSENCE Festival was a natural progression for this one-of-a-kind event, which has become a July 4th weekend tradition over the past 19 years," says Michelle Ebanks, ESSENCE Communications President. "The ESSENCE Festival combines music, entertainment, culture, community, empowerment and inspiration to create a completely transformative experience across 4 full days that you won't find anywhere else on the planet. We feature the world's top performers each night across 8 live music and cultural stages and we bring the 'page to the stage' by bringing ESSENCE magazine to life at the Ernest N. Morial Convention Center during the day."
The new 2013 ESSENCE Festival cultural and community programs include:
ESSENCE Festival Family Reunion Day – Free family activities, cool prizes, music and great barbeque to commemorate the 4th of July.
ESSENCE Career Zone- Find your dream job and advance your career with the best companies in the country.
ESSENCE Healthy Living Zone – Discussions, activities and expert advice to renew your mind, body and spirit.
The 2013 ESSENCE Festival musical line-up features some of the hottest acts performing at the Louisiana Superdome across 8 live music and cultural stages, including:
The Mainstage performers include Jill Scott, Maxwell, New Edition, Charlie Wilson, Keyshia Cole, LL Cool J and Brandy.
The intimate Superlounge stages will also feature crowd pleasers such as: Anthony David, Big Daddy Kane, Bridget Kelly, Blackstreet, F. Stokes, Jody Watley, Kourtney Heart, Les Nubians, Leela James, Mia Borders and Mint Condition.
Plus, attendees will get lifted during an all-star gospel tribute to musical powerhouses Pastor Donnie McClurkin and Tramaine Hawkins.
*More acts to be announced soon. To purchase tickets, get more exciting news, talent and program updates go to www.essencefestival.com.
The 2013 ESSENCE Empowerment Experience will present many of today's most highly regarded authors, personalities, innovators and leaders – including Rev. Al Sharpton, Rep. John Lewis and Dr. Steve Perry — to advance the dialogue around education, health, civil rights and personal empowerment. More speakers to be announced soon.
;
Comments
comments