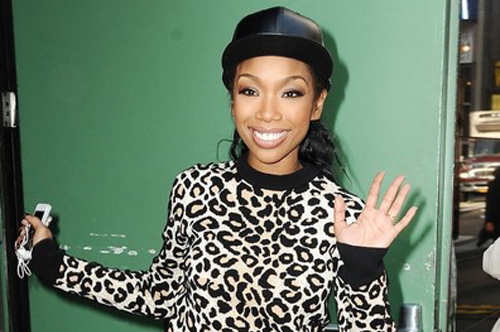 R&B singer Brandy, Flo Rida, Fergie and Carly Rae Jepsen are among those slated to appear during "Dick Clark's New Year's Rockin Eve."
Confirmed Tuesday, the line up also includes Taylor Swift and Neon Trees.
Ryan Seacrest and Fergie will host the televised event, which will celebrate the end of 2012 and welcome 2013.
Seacrest spoke highly of the line up during an interview Monday night.
"We've got Carly Rae Jepsen, Neon Trees, Flo Rida and Pitbull. Fergie will be hosting from the west coast," Seacrest shared with"Jimmy Kimmel Live." "What we do each year is take a look at the chart and see who has been on top and invite them to come. Each artist that has come, over the years, has said this is one of the greatest moments of their career because there is nothing like being in Times Square at that moment, at midnight."
Brandy, Flo Rida, Karmin, One Republic and Pitbull will perform on the west coast with Fergie.
"Dick Clark's New Year's Rockin' Eve With Ryan Seacrest 2013" airs Monday, Dec. 31 on ABC.
Source: http://www.examiner.com/article/brandy-flo-rida-fergie-set-for-dick-clark-s-new-year-s-rockin-eve 
Comments
comments