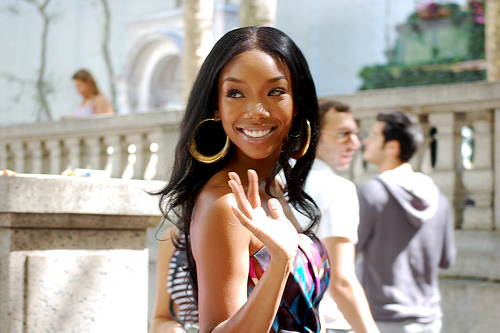 TheBrandyBlog's partner site, Urban Bridgez, will release an exclusive conversation with Brandy on August 24, 2012. We are proud to give all the #Starz an exclusive sneak peak at the intimate conversation between @AriesUBG and Brandy.
During the interview, (released tomorrow), Brandy speaks candidly about: Two Eleven, Whitney's Influence on The New Album, Haters, Moesha's influence today, Motherhood and Much More!
When asked about one the most emotional songs she's ever recorded: 
One of the most emotional songs I've done, is not on the album, its called Freedom. Freedom was very emotional for me because that was [recorded] the [during] time I was going through the accident experience. I was very sad and I didn't know how to feel at that time. That song came to me through Frank Ocean and TK (his writing partner at that time). I wanted to be free from slander, free from blame. I wanted to just, get back to [me] and be happy again…..
Use the soundclick media player below to listen:
Source: http://soundcloud.com/vaughn-alvarez/sneak-peak-brandy-tells 



Comments
comments