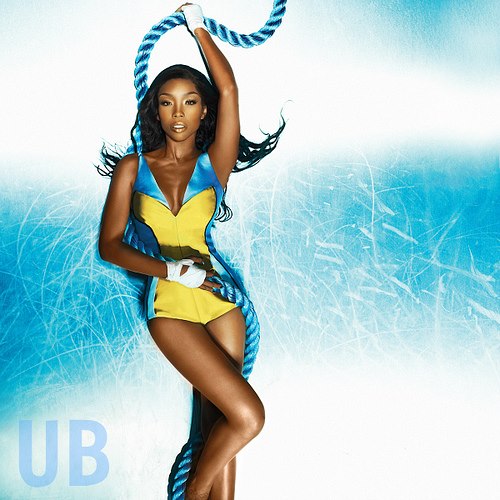 (New York –August 15, 2012) Multi-platinum selling Grammy Award-winning R&B/pop singer songwriter and superstar actress Brandy announces today the release of her highly-anticipated album TWO ELEVEN set for release October 16, 2012 on RCA/Chameleon Records.
The album's first official single "Put it Down" featuring Chris Brown was produced by Shondrae "Bangladesh" Crawford and Sean Garrett and co-written by Chris Brown, Shondrae Crawford, and Sean Garrett, receiving critical acclaim: People Magazine wrote "Brandy really seems poised for a long overdue comeback with this thumping, stuttering banger." And Billboard concurs, "'Put It Down' wisely allows Brandy to showcase her long-missed supremacy…Brandy commands this comeback single and reminds everyone why they missed her so much."
The video for "Put It Down" featuring Chris Brown directed by famed lensman Hype Williams premiered on BET'S 106 & Park and VEVO just premiered this Tuesday, August 14th, and across VEVO. CLICK HERE TO WATCH IT NOW!
Brandy Norwood is a superstar actress, R&B/pop singer, songwriter, host, spokesmodel and record producer. She is currently in the studio working on her forthcoming album and RCA/Chameleon Records debut TWO ELEVEN. Crafted by Breyon Prescott, album collaborators include Timbaland (Justin Timberlake, Missy Elliot, Jay-Z), Bangladesh (Ke$ha, Usher, Nicki Minaj), Mario Winans (Mariah, Puffy, Keyshia Cole ), Danja (Britney Spears, Keri Hilson, Jamie Foxx), Harmony (Rihanna, Keri Hilson, Fantasia), Hit Boy (Eminem, Lil Wayne, Kanye West), Noah 40 Shebib (Drake, Alicia Keys, Lil Wayne), along with hit making songwriters Sean Garrett (Usher, Beyonce, Britney Spears), Rico Love (Usher, Beyonce, Chris Brown), Ester Dean (Katy Perry, Rihanna, Christina Aguilera), Frank Ocean (Justin Bieber, John Legend, Tyler, the Creator), and Chris Brown, to name a few.
Ranked by the RIAA as one of the best-selling female artists in American music history, Brandy has sold more than 40 million albums worldwide, while receiving a plethora of awards, including a Grammy, an American Music Award, two Soul Train Music Awards, two NAACP Image Awards, three Billboard Awards, four MTV Awards, six Soul Train Lady of Soul Awards, two Nickelodeon Kid's Choice Awards and three BMI Awards. She arrived with a self-titled debut album at the age of fifteen and went on to record a series of hit CDs that established her as one of the successful R&B/pop female vocalists to emerge in a generation. Brandy is a cast member of BET's top-rated scripted series "The Game," receiving rave reviews and will be appearing in Tyler Perry's upcoming Lionsgate release, "The Marriage Counselor."
Comments
comments