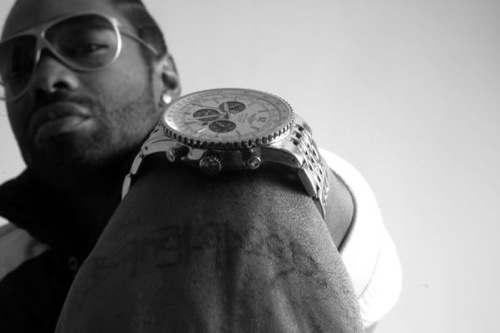 We know you've been very active in the making of Brandy's upcoming album. Everyone is super excited about it, it seems. This project is said to be her comeback album. What can you tell us about working with her and what the experience was like for you?
Bangladesh: It's been great. She's one of the people that wanted me to do the bulk of her album, so she reached out to me. Some artists talk about it, but don't do much to make it happen or follow through. But she did. So it happened. I had never worked with her before, so I was excited.
I was in LA when I got the phone call and she came to see me that day in the studio. She sat on the floor by my keyboard and listened to my beats and watched me work. She's just super humble man and has one of the best spirits and I like working with people like that. She's super humble and she was looking at me and complementing me like I was the star and like she didn't have platinum albums and all that. Just a great spirit. I'm really humbled at the fact that she even thought about me being involved with a project that I know is very important to her career. I grew up with her music so to me she's like a young legend. Her artistry is legendary to me. I think when this album comes out and her next one comes out, I think she'll officially be in legendary status career-wise. But as far as her voice? She's already legendary in the game in that area. This new music that we made is on some other s*** though man. I promise you. I'm not saying it's a strange sound. Don't get me wrong. It's just on another level. It's just fresh and it's like "Finally, somebody did the right thing." You know how you like an artist, but they don't do the right things musically, even though they have the talent? She did the right thing with this project. She's gonna be back like she never left. Mark my words.
Source: http://www.middlechildpromotions.com/wp/2012/04/5-questions-bangladesh/
Comments
comments