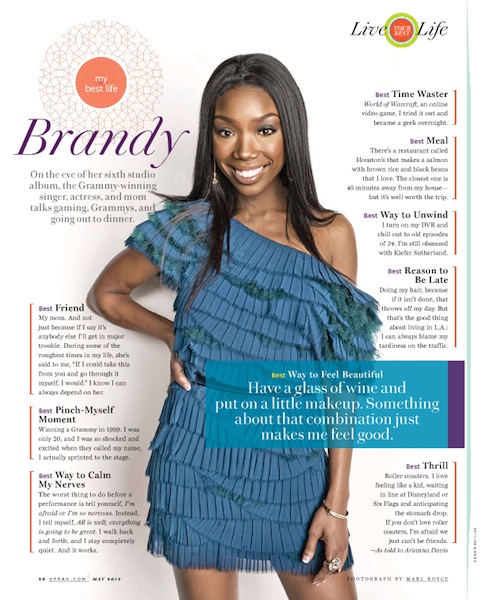 Looking like her vibrant self, the 33-year-old Grammy Award winning singer is featured in the May 2012 issue of Oprah's O magazine.
In the issue, currently on newsstands, Brandy opens up and takes us into her world.
On her best friend: "My mom. And not just because if I say it's anybody else I'll get in major trouble. During some of the roughest times in my life, she's said to me, " If I could take this from you and go through it myself, I would," I know I can always depend on her."

On how to feel beautiful: "Have a glass of wine and put on a little makeup. Something about that combination just makes me feel good."

On calming her nerves: "The worst thing to do before a performance is to tell yourself, I'm afraid or I'm so nervous. Instead, I tell myself, All is well, everything is going to be great. I walk back and forth, and I stay completely quiet. And it works.
Comments
comments