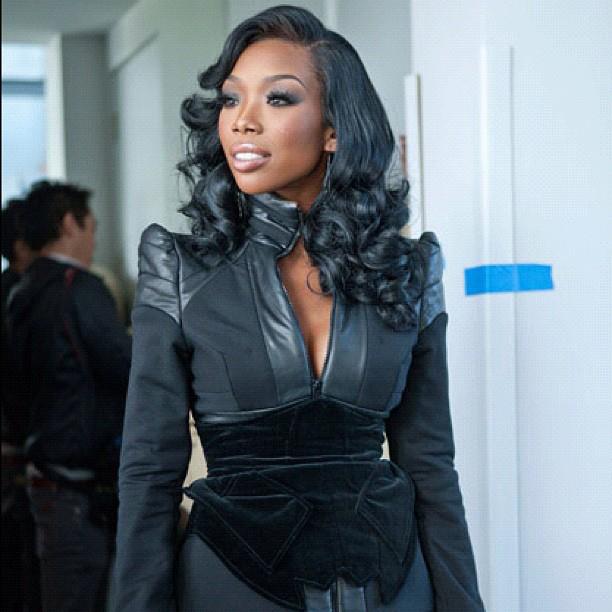 After keeping her fans waiting, Brandy has revealed the title and release month for her RCA/Chameleon Records debut.
She made the announcement during her live show at Factory in West Hollywood on Friday night, later tweeting it out to her followers. "Two Eleven – June 2012," she wrote.
The title represents the month and date of her birthday, February 11. It also happens to be the day her mentor and friend Whitney Houston passed away. She dedicated her 2008 single "Right Here (Departed)" to her during last night's performance.
The follow-up to 2008's Human features the single "It All Belongs to Me," her Rico Love-produced duet with Monica, along with contributions from Sean Garrett, Chris Brown, Bangladesh, Frank Ocean, Hit-Boy, and more.
"It's just gonna be a different album, but of course expressing the love that I feel now and the struggles and different situations that I've gone through in the past," Brandy told Rap-Up TV. "My music always tends to be the soundtrack to my life and definitely inspired by what I see other people go through as well—gritty, edgy, different."
Her collaborator Sean Garrett added, "It's gonna show the evolution of Brandy, the fact that she's very, very current. Her harmonies and vocal abilities are still unmatched and there's still a lot of integrity in her records."

Comments
comments