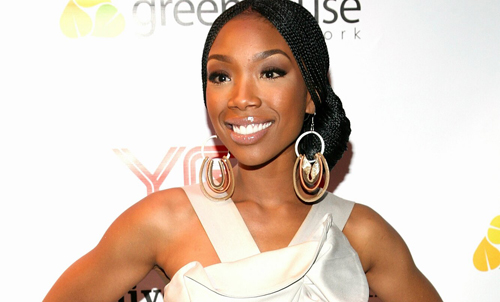 Tyler Perry is finalizing the cast for his latest film The Marriage Counselor, and he's added a few more actors to the pic including recording artist Brandy Norwood and Jerry Stiller. The story centers on a highly successful newlywed marriage counselor (Jurnee Smollett) who finds trouble addressing problems in her own marriage. In addition to Brandy and Stiller, Showblitz reports that Robbie Jones (Hellcats) and Ella Joyce (My Wife and Kids) have joined the cast. Lance Gross (House of Payne) stars as Smollett's husband, and Jones will play a client with whom she has an affair. Brandy plays Gross' co-worker, who plays an integral part in the story.
The cast for the film also includes Vanessa Williams and Kim Kardashian. Shooting for the movie has already begun in Atlanta, GA.
Brandy took to Twitter this morning by saying:
Rise, Shine, and Grind!!! On my way to the ATL to start a film and continue recording and shooting a tv show!! Excited and nervous:)
For more information on this announcement and the movie, click here.
Comments
comments