Album Name: Human
Release Date: 12/09/11
Record Label: Sony/Epic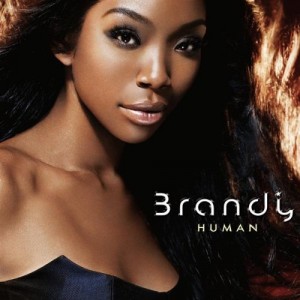 Tracklisting:
1. Human Intro
2. The Definition
3. Warm It Up (With Love)
4. Right Here (Departed)
5. Piano Man
6. Long Distance Interlude
7. Long Distance
8. Camouflage
9. Torn Down
10. Human
11. Shattered Heart
12. True
13. A Capella (Something's Missing)
14. 1st & Love
15. Fall
Album Scans/Images:
Human: Release Notes: Muze
Personnel: Brandy Norwood (vocals, background vocals); Toby Gad (guitar, programming); Daniel Groover (guitar); Jim Sitterly (violin); Red One (piano, programming, background vocals); Adam Messinger (piano); Jens Gad (drums); Kee (background vocals).Producers: Dapo Torimiro; Bruno Mars; Chase N-Cashe; Brian Kennedy; Hit Boy; Red One; Rodney Jerkins; Soundz; Bruce Waynne; Toby Gad; Rodney Jerkins; Brandy Norwood.Engineers: Mike Donaldson; Greg Ogan; Paul Foley; Andy Gwynn; John D. Norten.Audio Mixers: Manny Marroquin; Rodney Jerkins; Toby Gad.Audio Remasterer: Brian Gardner .Recording information: 2nd Floor Studios, Los Angeles, CA; Henson Recording Studios, Hollywood, CA; New York, NY; Strawberrybee Production, New York, NY; The Boom Boom Room, Burbank, CA; The Ravenite Social Club, Los Angeles, CA; Venice, CA.Photographer: Michael Brandt.Arranger: Toby Gad.