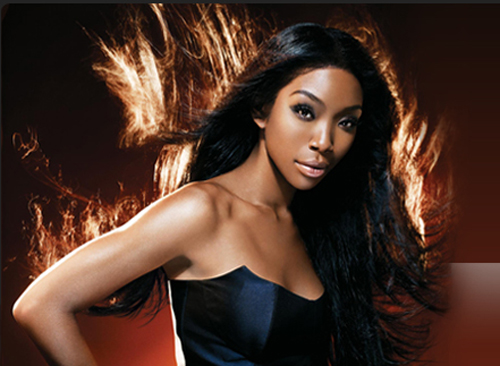 With hopes of placing those heels back atop a once promenaded pop plateau, R&B veteran Brandy has had fans buzzing with promises of new music in the new year.   And, while faithful followers of the 'Full Moon' maestra are keeping up with her on the acting front (see: 90210, Drop Dead Diva), she has been hard at work crafting a 'futuristic R&B album' with R&B bad boy Chris Brown, Rico Love, Bangladesh, and Frank Ocean all signing on for writing/producing credits.
However, the recent unveiling of  'The Pen' Sean Garrett's enlistment on the production panel will assuredly have tongues wagging as he is responsible for some of the genre's biggest hits over the past decade (Beyonce, Usher, Ciara).
In an impromptu behind-the-scenes studio session broadcast via UStream, Garrett gave fans a peek into what he and B-Rocka had been up to.  The clip even lends abrief (and we do mean brief) snippet from what is expected to be the songstress's first single from the upcoming album.
Check out the youtube video below of the USTREAM with Sean Garrett:

Source: http://thatgrapejuice.net/2011/10/brandy-studio-sean-garrett-single-snippet 
Comments
comments